The African American Intellectual History Society (AAIHS) welcomed an engaged crowd to their First Annual conference on the campus of UNC. Since AAIHS began in January 2014, it has quickly become one of the leading online spaces for dialogue about new scholarship and research methods on the black intellectual tradition. Whether it is the dynamic roundtables on Garveyism and black woman's intellectual history, blog posts about the intellectual traditions forged by enslaved men and women, or resources such as the #charlestonsyllabus and #blackpanthersyllabus, AAIHS has fostered a valuable and innovative online community.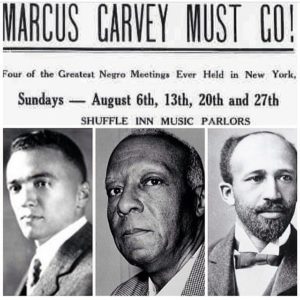 With AAIHS inaugural conference, participants were able to advance the online conversations in person and foster new and innovative ideas about race and intellectual history. In that spirit, the theme of the conference was "New Perspective on the Black Intellectual Tradition." The papers and panels featured at this two-day event not only foreground individual and group contributions to black intellectual history, they also offered new approaches to excavating the ideas and philosophies of these black activists and intellectuals across the African Diaspora.
Regardless of your scholarly background or focus, the period of study, or research methodology you utilize, the conference was a space to develop personal and professional relationships, explore new pedagogical approaches to black intellectual history, and create new opportunities for professional development. Indeed, the theme of the conference was meant to engender relationships among scholars of global black intellectual history as much as it was designed to explore what makes the black intellectual tradition innovative and unique.
EmergNC had the privilege to listen to The Black Press as Agents of Black Thought panel. The chair of this session was Dr. Ronald Williams (UNC, Chapel Hill). There was an amazing line up of four presenters: Dr. Jane Rhodes (University of Illinois at Chicago), Dr. Kim Gallon (Purdue University), Dr. Zita Nunes (University of Maryland at College Park), and Dr. Fred Carroll (Elizabeth City State University). Each panelist shared a unique angle of the Black Press history. EmergNC will share a few highlights from the discussion.
The Black Press as Agents of Black Thought
By the end of the nineteenth century, the Black newspapers, though tiny in number still strove to speak for and to the race. Several Black newspapers had a dual mission to protest racial oppression and also to encourage their readers to uplift themselves socially, morally, and intellectually. The second mission intersected with the goals and activities of the more powerful and important African Americans of the time. In particular, the panelist often acknowledged Du Bois, Randolph and Garvey.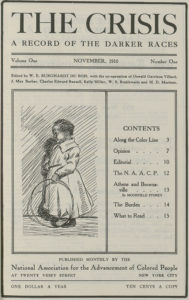 The black press protested racial oppression through news stories, columns, and editorials. In addition, the black press provided financial aid, office space, and employment to civil rights organizations and leaders. Black newspapers also provided leaders with a platform. W. E. B. Dubois, James Weldon Johnson, Ida B. Wells, Kelly Miller, Walter White, and Marcus Garvey, published their own newspapers. Black newspapers were among the most successful businesses in the black community, with many of them lasting fifty to a hundred years.
Black newspapers and magazines were open to all within the black community who had something to say. One scholar said that "the black newspapers attempted to be all to all people." In terms of the staff, black newspapers tapped the rich, developing source of black literary talent. Black publishers were for the most part highly literate and educated people who wanted to showcase black literary and artistic talent to the world.
The Black Press session was one of many that were compressed into just two days. EmergNC is already anticipating next years' line up of black ideas and conversations. For more information on AAIHS use hastags (#charlestonsyllabus and #blackpanthersyllabus) or you can go directly to the website (http://www.aaihs.org/).