#EmbraceNewGrowth Blog Series: Parenting Purpose
Part One:  There's No Manual
I often hear parents describe their parenting experiences and at some point in the conversation, I usually hear someone say, "There's no manual to teach you how to parent."  I think that's so interesting because countless numbers of individuals have written books, magazine and journal articles and developed evidence-based, well-written curricula about parenting.  Others spend years learning about child and family dynamics in order to help teach people how to parent.  Yet, most parents will tell you that there's no formula to being a successful parent.  I am not a parent, but I'm the daughter of parents who would probably agree and simply say of this great task; you learn as you go along.
Although I do not have any natural children, I believe that I am a "parent" of my purpose in life.  I believe that we are all "parents" of our purpose.  And just like natural children, we are given and blessed with purpose and there is no template or manual on how to raise it.  Similar to how parents and children learn each other over time, we learn who we are and what we're here to do, over time.  When we learn to walk and talk, we're not handed our very own personal purpose manual with how-to guides and checklists (Don't you wish it were that simple?).   As "parents" we are involved in a continual on-the-job training.  We experience hurt, pain, joy, victory, disappointment.
failure, hardship, abundance, sunny days, rainy days and everything in between and it is this collective experience that teaches us our purpose.  And as we scoot, crawl, walk, and run through life, we learn, from these experiences, how to live in a purposeful way.
As a "parent," I've witnessed the growth of my purpose.  I walked through experiences that brought me closer to an understanding of the purpose that had been birthed within my spirit and how to care for it and nurture it.  Eventually, I was compelled to write a book about some of those experiences.  As a "parent," I've embraced my life as a journey and have determined that my purpose will mature and develop naturally as I continue to live.  You see, I've realized that my purpose is to help others find theirs.  So, it's exciting to see my life as a journey and an adventure because with each new encounter, event, or experience, I'm learning and will eventually be able to help others.
My book, New Growth: How My Hair Saved My Life, is a testament to how something as seemingly simple as changing my hair, was a catalyst for total life transformation.  Through this four-part blog series, I will openly share with you some of my "parenting" joys and woes, and give you insight into how I wrote my story.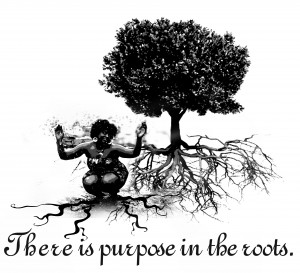 Margaret A. Brunson is an author, blogger, and encourager.