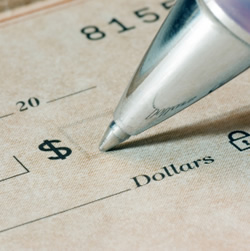 by Yolanda Brown
Now that 2011 has arrived, it is very important for small business owners to have a budget that ensures their businesses will stay afloat in this recovering economic environment. In a budget, the business manager will account for projected income and the expenses required to achieve that income. Also imperative is an idea of what capital investments a business will make during the year.  This planning will let business managers know if there could be enough money in the company to make it through the year or if it is necessary to pursue a loan or investment to fill in any financial gaps.
Pursuing funding will require a contribution from the business into the deal whether that is cash,  already acquired resources or both. In the structuring of a deal, business managers should be sure the company's best interests are captured. This may be helped with creative deal structuring where the interests of the company go uncompromised, yet the needs of the company are met. Expressing clear expectations, ensuring properly written agreements, persistently connecting with others, and having a knowledgeable, helpful attorney, are all crucial elements of creating a good deal.
"Cash is king" is still relevant in the world of business. Having cash is an indication of good money management and a healthy company. Without cash, it is hard to sustain day to day operations or growth. To pursue financing, positive cash flow is imperative to have or project that your company will have. By regularly reviewing the cash flow statement, a business manager will have a stronger understanding of where cash is coming from and going to. Knowing this provides clarity in the specific areas of the budget that can be manipulated to maintain positive cash flow and a continuous check on the direction of a company's business plans.
Business owners who need help with creating a budget should contact the
North Carolina Small Business and Technology Development Center (SBTDC) at 800-258-0862.