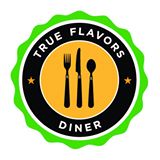 Located in Durham, North Carolina, True Flavors Diner proudly serves NC natives and its visitors upscale yet familiar diner classics daily. Our southern American favorites, gracious hospitality and relaxed atmosphere come together seamlessly for early morning breakfast, weekday lunch and Saturday brunch.
Centrally located near Research Triangle Park and the Southpoint area, we are the perfect spot for a quick southern breakfast or a leisurely dinner after a day of shopping.
The atmosphere at True Flavors Diner is energetic and comfortable, designed like no diner you've seen before. An open kitchen greets guests as they enter and treats them to a true "behind the scenes" show complete with seating at our lunch counter.