The Black nuclear family, wherein the mother and father live under one roof raising their offspring, has all but been obliterated. That's what the numbers say.
The two-parent home, the dog, and the white-picket fence are faint and archaic memories for "Baby Boomers" – a stark contrast to more recent generations whose idea of marital bliss might be derived from re-runs of The Cosby Show. But the fictitious Huxtable family is the exception – an anomaly. According to a most recent June 2013 report released by the Urban Institute, only about a quarter of Black women in the United States were married while birthing their child.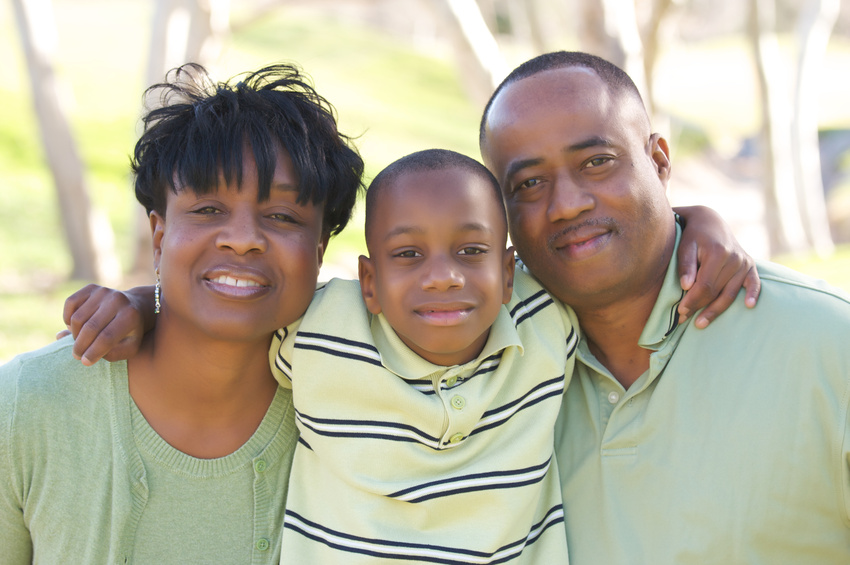 The disintegration of this conventional way of life has exponentially gone from bad to worse for African Americans. The Urban Institute study reveals that nearly 75 percent of Black children today are born outside of marriage, a 57 percent increase since the 1940s, and over half (53 percent) are living in households without fathers.
Linda Riggins, coordinator of community programs at Strengthening The Black Family (STBF), a Raleigh-based nonprofit organization with a vision to bring about positive change in the Black community, says "We have to allow ourselves to be honest, vulnerable and responsible to each other." She asserted, "We have to get back to taking care of home, and we know how to do that well. This must be done utilizing partnerships and sharing resources."
This adverse trend reveals what some might attribute to moral decay – an absence of traditional values, fueled by joblessness among nearly half the Black male population and an increased rise in poverty, wherein life sustaining essentials like housing, food, and access to affordable health care are nearly unattainable for the unemployed, underemployed and uninsured.
For 32 years STBF has facilitated programs, provided resources, and utilized academic and community-based partnerships at local and state levels, and has served anyone who has come through its doors. The organization continues to present asset based principals and procedures that address socio-economic and health impacts on Black families. "A lot of the people who come through our doors are women," said Melvin Jackson, who directs the organization's programs. "Some come from traditional two-parent households, while many are single mothers and youth who believe there is positive change available for them," he said.
The collapse of nuclear families is not only happening to Blacks. Fifty-three percent of Hispanic mothers are birthing children out of wedlock today, up from a little over 30 percent in the 1990s. Almost thirty percent of White mothers have given birth to children without being married today, whereas White families in the 1940s stayed together (2 percent). The share of Hispanic children in homes without fathers is slightly above 30 percent; for White children, the number is up from 6 percent in the 1960s to about 20 percent. But most alarming is the number of Black mothers rearing children on their own.
Making Ends Meet
African American women are working more than ever before, but many barely make ends meet, as reflected in a recent National Women's Law Center report. More than 35 percent of women's net job gains during the recession recovery have been in jobs paying an average of $10.10 per hour or less. The African American female's share of the low-wage workforce (12 percent) doubles the overall workforce (6 percent). In some states where the wage gap for African American women are among the worse, places like New Jersey, Mississippi, Virginia, and even the District of Columbia, it may take two years for Black women to earn what a White male would earn in a year – some states even longer.
A Wall Street Journal column published earlier this year concluded the War on Poverty has been lost. The number of Americans still living in poverty has been unchanged since the mid-60s (15 percent), and the collapse of marriages in low-income communities contribute significantly to the declining capacity for self-sufficiency.
Many community-based resources that were once the fabric of low-income neighborhoods have dissolved over the years. Though Jackson attributes the sustainability of STBF's mission of ongoing support of partnering coalition members and other institutions with shared interest, he says capacity to support the needs of a growing population is limited because of challenges in North Carolina around nonprofits. "There has been a big push-back from using nonprofits to provide community programs," said Jackson. "If we and others like us get cut any more, we could be on the verge of closing our doors."
Urban Ministries of Wake County (UMWC) is a faith-based organization that has been around since 1981 providing essentials like food, shelter, and health resources to about 24,000 people in a given year, many of whom are women. Its service principals are founded on what it refers to as "the three Hs": hunger, health care, and homelessness. John Welch who directs programs at UMWC says, "The face of poverty is no longer the homeless man living under a bridge. We are dealing with the working poor; these are people who have jobs."
The Tangle of Pathologies
These outcomes we are witnessing today were prophesized in a riveting 1965 U.S. Labor Department report called, "The Negro Family: The Case for National Action," authored by the then Assistant Secretary for Policy Planning and Research, Daniel Patrick Moynihan, at the height of the Civil Rights Movement.
The Moynihan report supported President Lyndon B. Johnson's ambitious "War on Poverty", introduced in 1964 in his State of the Union address, wherein LBJ asserted the initiative would "give our fellow citizens a fair chance to develop their own capacities." As scientific evidence, and to compliment this federal action for government to lead the charge in providing social and economic sustainability for American families, Moynihan argued that the decline in the Black nuclear family would significantly impede progress toward social and economic equality. Moynihan deduced from his findings that the breakdown in the nuclear family would be the fundamental source of weakness in the Black community. And he outlined what he described as the "tangle of pathologies," from weak job prospects, poor education outcomes, and poverty, to crime and dysfunctional communities.
"There is a drop in communication, collaboration, and cooperation; all of those things that make community," said Riggins. "We've moved away from the old way of doing things and as a result we broke our connection," she said.
For more program and volunteer information about Strengthening The Black Family, contact Melvin Jackson, Program Director, at (919) 856-5271. You can also visit the website at www.stbf.org. For additional information about Urban Ministries of Wake County, and the services it provides, contact (919) 836-1642, or visit www.urbanmin.org.