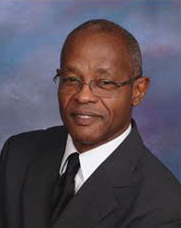 Do you really understand social media? I thought I did until I attended a Twitter seminar last year. The panel of experts talked about ways of using Twitter for personal use and for business. They used terms and concepts that either I had never heard of or was having a hard time wrapping my mind around. I barely knew the difference between using hash tags and the "@" symbol and what it really meant to "follow" someone. I didn't understand the differences between other social media platforms, the advantages and disadvantages of each, the demographics of their primary audiences, how to analyze the data collected or how easy it is to identify and target specific groups with extreme accuracy for advertising purposes. I simply didn't know what I didn't know.
To give you some perspective, I've been working in the computer field for the last 28 years, first as an instructor teaching people how to use all types of software and secondly for the last 15 years I have worked as a FileMaker database developer, creating systems to help businesses manage all types of data. The only reason I had a Facebook account was because my daughter encouraged me to do so. In 2015 I decided to go back into business for myself and wanted to get up to speed on social media and how to use it in my business. To do so I attended the seminar I mentioned earlier to learn more about Twitter. I quickly realized that I am behind the social media curve despite working in the computer field for nearly three decades. I also realized that there has to be others that also need a better understanding of how to fully utilize the power of social media and the Internet.
I believe that it was divine intervention for me to have met William Gadson, the editor of EmergeNC Online Magazine and I appreciate the opportunity to write this article. The purpose of this column will be to educate, you, the reader and myself, about using technology in business and keeping informed of the latest news and trends in the field. To begin, over the coming months we will take a close and in-depth look at specific social media services beginning with Facebook, Twitter, LinkedIn, Instagram, Snapchat, Periscope, Pinterest and others as the need may arise. We will also investigate other areas of interest such as CMS (contact management systems), texting and email services, using ClickBank to sell products and services, website creation and design recommendations, live streaming options, online payment processing, outsourcing through sites such as Upwork.com or Guru.com, a host of Google services including Google Analytics and the never ending growing list of mobile apps and devices. We are going to simplify what is complicated and make it easy for all of us to understand. In the process, we are going to learn more to earn more. I can learn from you as well, so I invite you to contact me. Feel free to let me know what you might like to have addressed in future issues. Thank you and I look forward to all of us getting to know one another better as we learn together.
Where there is change there is opportunity. Since change is constant, there is always opportunity.