Less than a year ago I wrote an article to my dad on Father's day and it was called "Father Time". I was able to share the impact of time on his life through his battle with prostate cancer. This month it has been a year since the death of my father due to cancer. The loss of my father has caused me to value every minute that I share with my mother.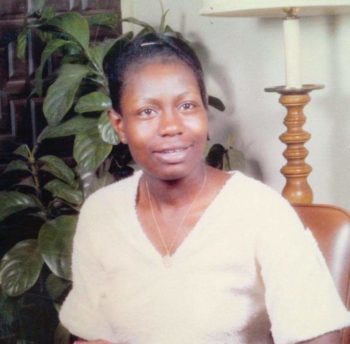 Carol Ruth, my mother, has six biological children and numerous foster kids. She has celebrated this day of Mothers many times over the years. However, this Mother's day is different. This will mark a year since my mother lost her longtime partner, my father.
My mom is known for being such a force. She seems to march through any life battle. One of her favorite songs is an old gospel hymnal "A Soldier in the Army of the Lord". I think that song speaks to her life very well. All of my siblings remember our early years with our mother. I would call my memories as a spiritual boot-camp, she was training soldiers.
As a strong mother of six, our family encountered many obstacles ranging from financial to spiritual. And in every life struggle my mother displayed impressive consistency. Despite the impact of the problem Carol appeared ready for the battle. I have vivid memories of all of her six kids around her bed praying while she sat in the middle.
However, the loss of my dad was hard for everyone. It continues to be a difficult event to fully understand. But for my mom it has been especially hard. I can imagine my mother, a spiritual general, trying to maintain the consistency during this life battle. And on mother's day it will be a year. A hard year that take me back to that room where her six kids are praying around her.
Mom, just know that your six kids are still kneeling around your bed praying. But the prayer now is for you. We are grateful to have a wonderful mother and we are grateful for every second we share still symbolically at the foot of your bed. Thanks for being such a force. Thanks for training six soldiers. Thanks for being an awesome mom.
I love you mom. Happy Mother's Day