Our Shopping Reference Guide
With the holiday shopping season upon us, we have curated businesses from our communities, to assist you in buying black. We have titled this guide "Our Favorite Things". Consistent empowerment of the black community and support of black businesses remains a fundamental piece of the puzzle for economic independence. Understanding the importance of supporting businesses within the black community, and passing down the cultural legacy of business ownership is a must. It is this support of black businesses that helps to create jobs in the black community. We are not telling you where to shop, but we are providing options worth considering as alternatives to the huge corporate giants.
According to Maggie Anderson, author of Our Black Year, 95% of wealth in the black community leaves. While one dollar circulates in the Jewish community for 20 days, the Asian-American community for 30 days and the Anglo-Saxon community for 17 days, it only circulates in the African-American community for 6 hours before leaving. It is time to recirculate the wealth in order to create employment and inter-generational wealth. Ujamaa (cooperative economics) has never been so important. And by all means, please don't just support them during the holiday season, but all year round!

Spark a lifelong love of reading and self-discovery for your children. Our books at Little Buzz are hand-selected from over 10,000 African, Caribbean and African-American themed children's books. Some titles are classics while other books are new authors sharing exciting new adventures.
Little Buzz Book Club Children's online book club.

Gregory Sylvia was founded by husband and wife, Gregory Pope and Terri "Sylvia" Pope. Through innovative design, Gregory Sylvia product lines create a sense of timeless appeal. Headquartered in Charlotte, NC, Gregory Sylvia is a fast-growing brand within the luxury leather goods market.
Gregory Sylvia Leather Goods.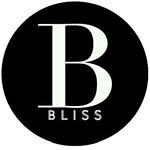 Raleigh-based Bliss Resale and Redesign is one of those businesses. Run by friends, Dafney Tales-Lafortune, and Tia Lowery, Bliss is a trendy, social enterprise that seeks to do good while encouraging others to do so as well. We are unlike other resale businesses in the area as we focus not only on the resale of clothing but the repurposing of said materials. We accept donated items that cannot be re-sold in its current state. With a little creativity and inventive flair, we give them new life. As the area's "anti-luxury, luxury resale," we strive to prolong the life cycle of clothes. We repurpose and resell women's clothes, shoes, belts, scarves, textiles, jewelry and anything else that can be worn. A percentage of proceeds are donated to a charitable organization.
Bliss Company Retail & Redesign.

Raleigh-Durham-based photographer Dare (pronounced DahRay) Kumolu-Johnson provides an array of services at a cost that has proven to be very reasonable. Whether it is an engagement or wedding, scholastic or musical event Dare  and Kumolu Studios has you covered.
Kumolu Studios Photography Services.

My Suited life, a Raleigh-based brand was established based on an appreciation for fashion and the owner's passion for providing the dapper clientele, who aspire to make a bold statement, with distinct accessories. whether you boast a remarkable individualistic style or recently embraced modern fashion trends, they offer an exclusive catalog which allows you to express yourself fashionably.
My Suited Life Men's accessories.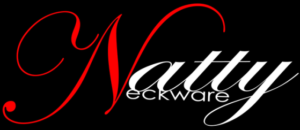 Natty Neckware was officially born in January 2011 out of a want for more diverse options in men's accessories and a necessity for more affordable prices to meet that want for more options. From the start, our mission has been to bring an abundance of options to market in accessories at affordable prices but to remain true to classic pieces that make a statement.
Natty Neckware Custom handcrafted bow ties.
VOLÉ Mobile Massage Company provides services across the states of NC, SC, VA, GA, FL and NY. We have eliminated the excuse of not having the time to receive therapeutic services by crafting the spa-like experiences to proceed in the comfort of your home, office, or vacation destination. Learn more about the services VOLÉ can provide for you by visiting our website at www.vole4u.com. Surprise your family and friends this holiday with the gift of healing.
If you still have not found anything then by all means feel free to make a donation to a charity in the name of the recipient. Some of the organizations recommended are The Interfaith Food Shuttle, Meals On Wheels, The Salvation Army, and The Boys Mentoring Network to name just a few.