EmergeNC: Tell us about Lea J. Alston.
Lea Alston: I was born and raised in one of the greatest cities in the world, Bronx, NY. I have no doubt that being exposed to the culture, worldly foods, markets and the tenacity of everyday people has shaped me into the woman I am today. I am a mom of two grown sons, a wife of twenty years to my soul mate, a caregiver to my only surviving parent, a loyal friend to people in my intimate circle and an entrepreneur from my soul. I love cooking, traveling to new places and a glass of red wine in the evenings. As a little girl I somehow understood what earning potential was and I remember wanting to do some kind of business. Making and selling lemonade to the neighbors, baking homemade chocolate chip cookies and selling them at high school. I tried a few network marketing companies as a means to my own business but truly understood that this wasn't my creation or business.
EmergeNC: Where does your passion for wellness originate?
Lea Alston: I think we are all born with gifts and I was fortunate to tap into that inner voice. I naturally would gravitate to stores, books, skin care, foods, positive people, inspirational quotations and all that promoted a wellness lifestyle. After years of following my heart and reaping the benefits of the lifestyle that I was passionate about, I knew I had to share this brighter side to life.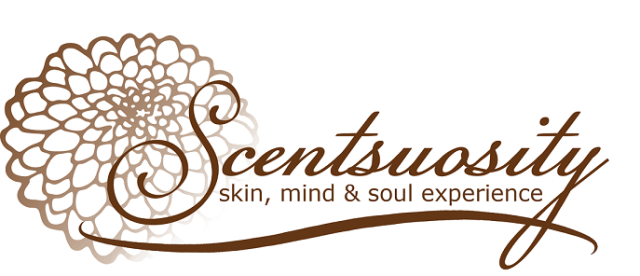 EmergeNC: Can you tell us about the start of Scentsuosity and how it came into existence?
Lea Alston: The start of Scentsuosity came about when my last job decided to do a massive lay off. I was reminded again by this dismissal that my true value wasn't treasured and maybe this was my opportunity to give it a try at being my own boss. I knew exactly what I was going to do for a living, I spoke this dream out loud 15 years earlier and I kept dreaming about it. First I gave the name of my business much thought and how could I come up with a name that reflected my vision of aromas and wellness experience. What kind of kind of products would be most healing and beneficial to people, finding someone to create a website for me so that I could start my business online. This was my starting point and I steadily kept my focus as I built my business at a pace that I could afford.
EmergeNC: Exactly what is Scentsuosity, and what are its components?
Lea Alston: Scentsuosity is the concept of using pure plant based scents (aromatherapy) to create wellness, balance and healthier experiences for your skin, mind and soul care. I have infused the scents into natural handmade skin care, hair care, and home products.
EmergeNC: What other aspects of wellness have you incorporated?
Lea Alston: In the beginning I only offered a variety of 12 natural skin care products and would share with excitement the benefits of using aromatherapy. This concept was new for most people to fully understand because we're taught that you apply products to your body to keep your skin and hair from drying. I wanted to expand on the concept of using products on your skin with greater purpose and intentions. How about the idea of using pure scents and products to alleviate some of the day-to-day stress, skin conditions or maybe even your at-home spa experience? After a few years of making products and explaining the true and treasured benefits I thought that it would be even more beneficial to people if I empowered them to make their own products including all of the natural oils, butters and herbs that would help with their needs.
EmergeNC: What products does Scentsuosity offer?
Lea Alston: Scentsuosity offers a plush aromatherapy line of products that include facial care, bath & body, hair, mens care, foot care, DIY, classes for making natural skin care products, Yoga and gift certificates. Product price ranges from $5 to $75
EmergeNC: Where can your products be found?
Lea Alston: My shop location is in the Downtown Raleigh City Market area, 300 Blake Street, Raleigh NC 27601 or online at www.scentsuosity.com
EmergeNC: What can we expect in the future for Scentsuosity?
Lea Alston: I am on the path of transitioning as we speak to expand my Scentsuosity location to be a place you can come to for an inclusive wellness experience. As you walk up to Scentsuosity you can see the large bay window: come in and take a seat, feel the sun shine in this cozy space and sip on herbal teas, meditate or read a good book. Soft jazz is playing in the background while you enjoy your shopping experience for total body care needs or wait to participate in one of the upcoming classes.