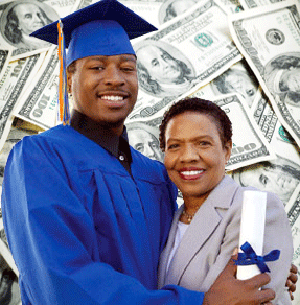 As African Americans, it is important to keep in mind that just 60 years ago, United States Supreme Court Justice Earl Warren announced to the world that access to education was a right that must be available to everyone, on equal terms. The Court sided with Brown in the case of Brown v. Board of Education, opening up the way to desegregation in public schools all over the nation. Access was emphasized then. Access is still essential even now.
In order to improve this all-important access to education, the College Foundation of North Carolina (CFNC), the North Carolina Association of Student Financial Aid Administrators, and the State Employees' Credit Union have teamed up once again to do their part to help ensure students have a key component to higher education: financial aid. For 2014, FAFSA Day is scheduled for Saturday, February 22nd. Anyone interested in higher education for themselves or sending their children off to college is urged to get the information, get signed up and participate.
The FAFSA is the Free Application for Federal Student Aid form that is needed to access financial aid opportunities for any given school program. FAFSA Day is an event dedicated for certain locations in every county in North Carolina to have financial aid experts and volunteers on hand to assist those who are filling out the FAFSA each year. College financial aid officers and other volunteers will help students complete the form for the 2014-2015 academic year. It is very important for students who need financial assistance for college to have this form completed as soon after January 1st as possible, for 6 states (including North Carolina) award state grants on a first-come first-serve basis. The other 5 states are Kentucky, Illinois, South Carolina, Tennessee and Vermont.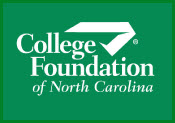 The FAFSA is the gateway connecting students to being considered for nine federal student aid programs, over 600 state aid programs, and most of the aid offered by the educational institutions themselves. The application period lasts 18 months and it must be renewed annually with any information that has changed over the previous year. It contains over 100 questions about a student's income, assets and dependency. The CFNC recognized that a huge need exists in helping parents and students navigate the FAFSA so students may have the best chance to receive the most in financial aid.
Parents that want to send their children off to college are concerned about how to pay for it. It helps if their children excel academically and are therefore awarded academic scholarships to carry the financial burden. But for those whose kids are not awarded full or partial scholarships, either academic or athletic, the road to higher education may be precarious. Lack of finances is the reason 1 in 6 college students do not continue their education and fail to achieve a degree or certificate. Providing parents and students with the needed information to complete the FAFSA increases their chances of getting the needed funding so students can complete their college education and graduate.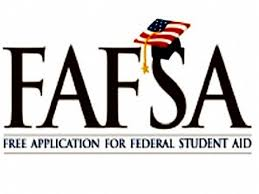 To participate in FAFSA Day, you must first register. Visit www.CFNC.org/FAFSAday or call 866-866-CFNC for information on registering and to obtain the nearest FAFSA Day location to you. On the day of the event which typically starts at 9:00 a.m. and lasts until 12 p.m. (times may vary), you must bring the 2013 federal tax returns for the parents and the student, the FAFSA PIN (personal identification number) that the parents and students have established on the www.pin.ed.gov website, and your 2014-2015 FAFSA on the Web Worksheet located on the www.fafsa.gov website. It is also recommended you jot down questions prior to the session to be sure all questions can be addressed.
Let's face it: times are tough. Families are forced to make a dollar go much further than ever before. Having access to money to go to college is more critical for more families than in prior generations. Education is too important to let financial concerns act as a barrier from reaching your dreams. Participate in FAFSA Day and take the first step towards getting the information that could bridge the gap between where you are now, and your future success.
For more information, visit the CFNC website at www.CFNC.org.