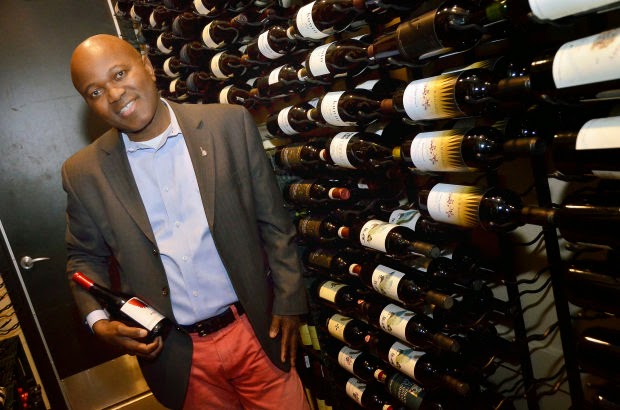 The wine world is a big place, so it follows that the sommelier scene is culturally eclectic: Men and women from France, Italy and Austria have made their names in some of America's finest restaurant cellars. Togo, in West Africa, is pretty far afield for wine, yet the peripatetic life of Anani Lawson ultimately landed him in Napa Valley, where he works as beverage director of Lucy Restaurant & Bar in Yountville.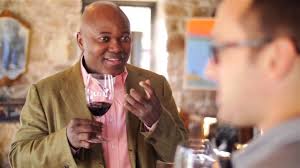 Growing up in Togo, Lawson never considered a life in restaurants, though it was his family's business. Instead, he moved to San Francisco in 1982 to pursue a career as a tennis pro, giving lessons at health clubs and hotels. During this time, Northern California's wines piqued Lawson's interest. Starting as a server, Lawson worked up to become a sommelier at Thomas Keller's Grand Award–winning French Laundry in Yountville for seven years before transferring to fellow Keller Grand Award winner Per Se in New York.
Today, Lawson is back in Napa, this time as the inaugural beverage director of Award of Excellence–winning Lucy. Assistant editor Christine Dalton sat down with Lawson at the restaurant to discuss his unusual background, pairing wine with locally sourced, seasonal cuisine, and working as a sommelier in one of California's foremost wine regions.
Wine Spectator: What's the restaurant and wine scene like in Togo?
Anani Lawson: Togo, being a former French colony, has many French restaurants, bistros and brasseries. When I was living there, you could get basic wine from—when I think back—the south of France or Morocco, maybe. People did like wine, but this was back in the '70s, so the culture of fine wine as we know it didn't yet exist over there. Today, you could go to a fancy
Read the rest of the original article on WineSpectator.com.
Sommelier Anani Lawson Talks Wine, Togo's Restaurant Scene and His International Wine List – Cuisine Noir Magazine.