Meet the Entrepreneur Access to Capital Act
I've done a lot of research on minority-owned businesses because of the work we do at iNvictus Office Center with minority entrepreneurs. We have worked with a lot of minority entrepreneurs over the past five years. And through those experiences, one number stands out: Two thousand, nine hundred and thirty? That number should mean something. In fact, it should mean everything. See, entrepreneurs are like economic artists. They carry with them the financial souls of our time. They have visions of creativity that they must bring forth into creation to share with the world. The backdrop of their art is capitalism. Their works will never land in a museum to be interpreted by history. They will either aid or detract from the United States gross domestic product. They will toil, suffer and be overjoyed with their work; many times simultaneously. Our economy needs these artists. Innovation begs to be brought forth through their visions. Social and environmental change transitions to us through their works. Entrepreneurs, like all artists, are a necessity. They are the economic mirrors of our culture. They create ways for us to financially express ourselves. In economics, we're taught that you can tell what is important to a society by the way it spends its monies.
Entrepreneurs being the cornerstone of capitalism, it makes sense that policies would be enacted to ensure their viability. Their necessity warrants our help. And so when post recession lending from mainstream financial institutions had all but ceased, congress sent entrepreneurs a gift. Four numbers: 2930.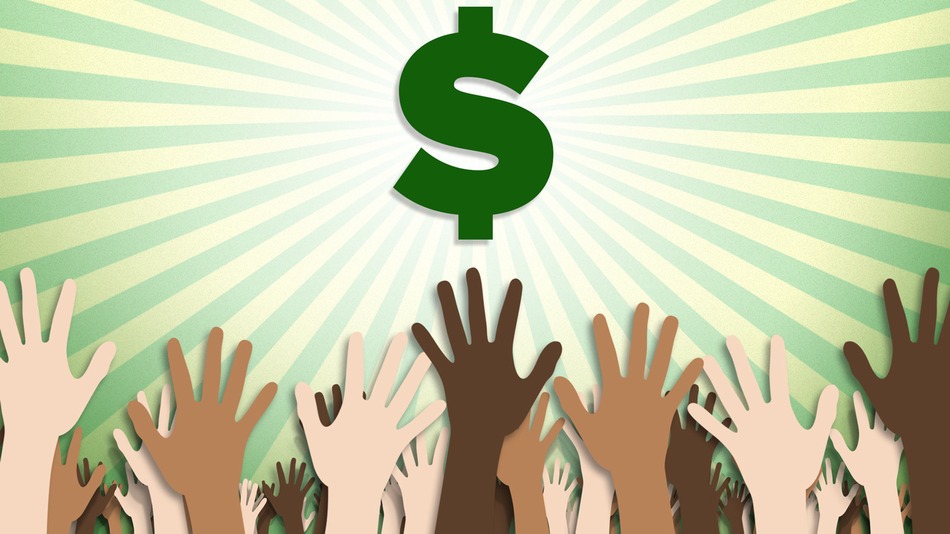 What was the gift and why exactly was it necessary?
Entrepreneurs, startups, and small businesses were being overlooked by conventional lenders (local banks or venture capitalists, angel investors) and were having a hard time accessing credit in the marketplace.  As a result, United States capital formation and entrepreneurs suffered. The gift was HR 2930, more commonly known as the "Entrepreneur Access to Capital Act." On November 3rd, 2011 HR 2930 passed the House. The Senate never passed it and eventually was rolled over to become part of the Jumpstart Our Business Startups (JOBS) Act in March 2012. One April 5, 2012 President Barack Obama signed the JOBS Act into law. The impact goal of this law is that a new class of personal "investment" would be created. Many have long speculated that between $250 and $750 million would be invested from the various alternative investment platforms such as crowdfunding.
What is crowdfunding?
The basic idea is to raise money through relatively small contributions from a large number of people; combining the best of microfinance and crowdsourcing. Today in the United States, internet-based crowdfunding is utilized to raise millions of dollars for charitable organizations and non-profits. Other nations such as Great Britain, Hong Kong and the Netherlands already offer equity-based crowdfunding opportunities to investors and startups to spur capital formation.
The entrepreneurial community was estatic! Those four numbers, 2930, for entrepreneurs would be as significant as 1776 is for the country as a whole. The lofty expectations of the impact of the law loomed heavy. And for minority-owned firms, it felt more like impending relief toward the goal of combating the discriminatory barriers to funding that minority businesses face.
Capital Access Disparities
Minority-Owned Firms Are Less Likely To Receive Loans than Non-Minority Firms – Among firms with gross receipts under $500,000, 23 percent of non-minority firms received loans compared to 17 percent of minority firms. Among high sales firms (firms with annual gross receipts of $500,000 or more), 52 percent of non-minority firms received loans compared with 41 percent of minority firms.
Minority-Owned Firms Receive Lower Loan Amounts than Non-Minority Firms – The average loan amount for all high sales minority firms was $149,000. The non-minority average was more than twice this amount at $310,000. Conditioning on the percentage of firms receiving loans, the average loan received by high sales minority firms was $363,000 compared with $592,000 for non-minority firms.
Minority-Owned Firms Are More Likely To Be Denied Loans – Among firms with gross receipts under $500,000, loan denial rates for minority firms were about three times higher, at 42 percent, compared to those of non-minority-owned firms, 16 percent. For high sales firms, the rate of loan denial was almost twice as high for minority firms as for non-minority firms.
Minority- Owned Firms Pay Higher Interest Rates on Business Loans – For all firms, minority firms paid 7.8 percent on average for loans compared with 6.4 percent for non-minority firms. The difference was smaller, but still existed between minority and non-minority high sales firms.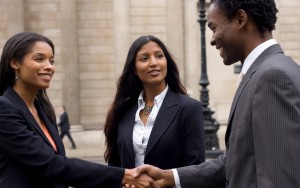 The United States ethnic minorities made up close to $5 trillion of the country's buying power. With such power, minority entrepreneurs are trusting that they can convert some of that buying power into minority business crowdfunding. They are expecting its capacity to enable minorities to "recycle" their monies back into their own communities.
Why such disparities in business funding? Over and over, from reputable sources, I have been told that the biggest problem is that minority-owned firms don't create enough jobs that pay well and subsequently don't increase their market's tax base like majority culture owned companies. Then, I learn this:
Minority Businesses Create Jobs with Good Pay – The average payroll per employee was not substantially higher among non-minority employer firms compared to that of minority-owned firms. In 2002, payroll per employee was $29,842 for non-minority employer firms compared to about $26,000 for minority-owned firms, according to data from the U.S. Census Bureau. Minority-owned firms are employing workers at similar wages as non-minority firms, and are the backbone of many minority communities across the nation.
Obviously, 2930 isn't as important as $3,842, the miniscule difference in wage creation between minority-owned and non-minority-owned firms.
By Edward R. Boyd, Jr.
Managing Partner,
iNvictus Office Center, The HUB of Minority Entrepreneurship
---
[instagram-feed]