What drives someone to rise up early each morning and work tirelessly 8-12 hours a day, meetings, phone calls, research, teaching, trying to make a difference in the lives of children? I spent an afternoon with Jerome Levisy, the CEO of the Boys & Girls Clubs of Durham and Orange Counties to find out.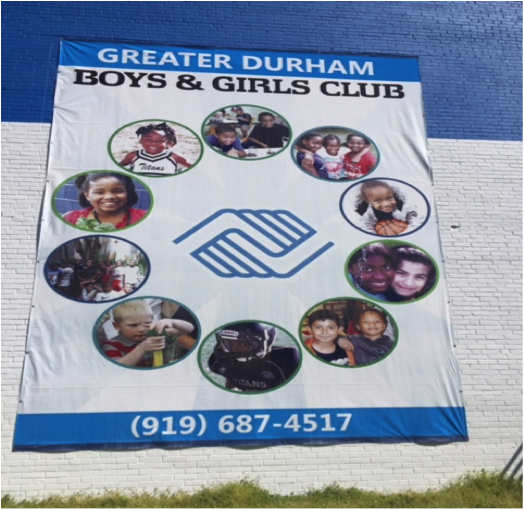 What does the Boys & Girls Club mean to you?
When I was a kid, I attended a Boys Club. That's what they were called back then. Girls were not allowed. It made a significant impact on me. The Boys Club director was my mentor. I saw the impact not only it made on me but the other kids in the neighborhood and I said I want to do that. I was a bad kid, headed for trouble. I was getting kicked out of school, getting in trouble in the neighborhood, and the Boys Club literally saved my life. I was 1 of 9 children and there wasn't much food or anything else except love, and I needed some direction. I loved sports and the Boys Club had a basketball program so I got involved in that. I ended up falling in love with baseball, played in high school and actually got drafted by the Pittsburgh Pirates. But I chose to go to school and get an education because my mama told me to get an education because no one can ever take that away from you. It is a decision that I do not regret. I am where I am supposed to be.
Any other lessons from Mom?
Always behave because you never know who is watching! I always run into people from my past and 0they say to me "Hey, I heard you are….." And that really brought it home to me to always watch what you are doing because you never know who is watching you. And always treat people like you want to be treated because you never know when you may have to walk a mile in their shoes. Very simple, but it means a lot.
How does your spirituality play a part of all that you do for the program?
I have spiritual notes that I look at. I read them every day. It's very refreshing. It helps to get my day started off right. I have a reminder from Proverbs that says "the righteous man speaks the truth and declares righteousness." When you work with people, especially kids, you have to stay centered and grounded, and that helps me to stay centered and grounded.
What do the kids at the club mean to you?
I like to say I am the surrogate father to 515 kids, the number of our annual membership. The kids here are very special. My job is to make sure we keep the doors open and that there is enough money to provide these quality programs for the kids. To do this, it pulls me away from day to day contact with the kids like I used to have in prior Boys and Girls club positions. I love my job because now I can make a bigger impact on the club as the CEO. The kids here are very unique. They appreciate what opportunities are afforded to them. This is the first club where I've been a CEO where over 50% of the kids know my name. I don't know if it's just cool to say Jerome or Mr. L, because they can't say Levisy (he laughs), but they are really great kids, and I can truly say that I have found my Boys & Girls Club calling here in Durham.
You previously worked at clubs in Henderson, Richmond, yet you say that your current position is different than any other. Is there something special that touches your heart in a different way about this Durham club?
The community collaborations are what are so special. Many people and organizations will always say they want to work with us and just give them a call. But when you call, they forget that they even asked you to call them or they don't have time. I don't find that here in Durham. There are so many collaborations amongst organizations who meet on a regular basis who are committed to improving the community, and not just to improving their own statistics. Recently, our national organization said about Durham that this is the only area where a traditional club is working with a Salvation Army Boys & Girls Club to improve the community. James Johnson, the Executive Director of the Salvation Army Boys & Girls Club, is a genuine, true friend. We aren't in competition because kids are kids. The same kids he's serving today, the families may move over the summer and be in my district and then I'm going to serve them. That is maybe the single biggest collaboration I am most proud of that began once I came to the club. Previously the organizations did look at each other as competition. Surely, each club has its goals and objectives, but if we have a donor who says I have $100 and they're giving $50 to our club and $50 to the Salvation Army club, I consider that a win/win.
What changes have you brought to the Club that you feel is a major change that has really pushed this Club forward?
I would say giving this organization a true Boys & Girls Club identity. Every manager is different. When I arrived, the Club was operating in a for-profit business model in a non-profit environment. So there needed to be a shift in focus to manage the resources that we currently have to shift from being so grant dependent and increasing our individual donor base. This creates more of a buy-in for our stakeholders if the money is coming from their personal bank accounts rather than a grant funder for example on the west coast. Staff did not fully comprehend the Boys & Girls Club philosophy and therefore programs were not being offered in line with the national expectations. I resisted the typical temptation to simply clean house, but rather took a careful approach. I evaluated all the staff and figured out how they could fit into the plan. Our board members who govern the organization were reminded they have two essential functions: raise money and hire a competent executive director, and allow that executive director to run the club and the board to govern the organization. This began a partnership and transformation that is still in progress.
The final and most challenging piece in transforming the club was changing the name. You have to be very careful when changing the name of an organization that has been around for 70-plus years. But once everyone understood that the name Boys & Girls Club of Durham and Orange Counties reflects who we are and what we should represent, it has made a great difference in our credibility locally and statewide. It has placed us in the conversation where the Boys & Girls Club of Durham and Orange Counties is serving kids on a broader spectrum. If we are going to diversify revenue streams and increase our individual donor base, and if we are going to appeal to the masses, then we had to rebrand. Companies do it all the time. It has been highly beneficial to our organization.
How do you impart these changes on your staff?
A lot of it is modeling the behavior and leading by example. It would be very confusing and contradictory if I am preaching do it right the first time with no short cuts and they see me coming in at 10:00 a.m. and always leaving at 4:00 p.m., not showing up to support programs, sitting in my office reading the newspaper every day, then of course the staff would think well, if he can do it then I can do it too since the boss is doing it. It's really about modelling behavior.
Tell me about a time when one of the kids from the club has expressed what the center and the work you are doing has meant to them?
There was a young lady who received our Youth of the Year award a couple of years ago. She talked about how she was uncomfortable with herself. You know kids are cruel, and they would make fun of her appearance. She actually told me that she appreciated the vote of confidence I would always give her when I would tell her that she is a beautiful young lady who has the mindset to be successful and to not allow anyone to steal her joy. I always looked for opportunities to uplift her. I saw a complete change in her within a year. She stopped skipping school, her GPA improved considerably, and she became proud of who she is. She ended up excelling at a level that far exceeded anyone's expectations. So at our 2014 Gala she accepted the award and she expressed her appreciation for me and the club which impacted everyone in the room. This is when you know you are making an impact. We hear the stories all the time, especially from young men saying I am so glad to be in the Boys & Girls Club because the group of friends that I was hanging around with have gotten in trouble, kicked out of school, even arrested, so I am so glad that the club is here. A kid said to me three years ago imagine if there was no Boys & Girls Club and that has stuck with me ever since. His voice in my ear drives me and I carry that with me when I am speaking with donors and potential sponsors of the organization.
As much as I like to think that I teach kids, they really teach me.
What programs will kids find there at the Club?
The kids are here after school. We partner with a local restaurant to provide a Daily Meals Program so the kids get a nutritious meal every day at 5:00 p.m. We are open until 6:30 p.m. For some kids who come here, they realize not only that the club is a safe place to come but also that we will provide the necessary resources they need to survive, with food being one of them. We have a Backpack Buddies program where kids are able to take food home. We partner with Blue Cross Blue Shield of NC and they bring in pre-packaged food that can easily be prepared and one meal we provide can last 2-3 days. It is a way to not only reach the kids but to also reach the families. The family dynamic is another piece that has often been overlooked in Boys & Girls Clubs, but I wanted to make sure that what we are teaching kids in the little bit of time that we have them every day can carry on into their environment. It has to start with a comprehensive approach to educate the entire family and I think healthy lifestyles is one way to get it done. We provide this in a respectful manner without assuming that any family does not have certain things. It's not forced on them. The bags of food are set out on a table and I tell them if they want it they can take it. I don't know who is taking the food or what they are doing with it. All I know is I am providing the service and the kids are benefitting from it. These kids count on the meals they receive at the club and others on the bags of food we have available. We serve kids between age 6 and 18. We are very strategic with the programs we offer due to the wide age range. We break the programs out into age-appropriate groups, K-2, 3-5, middle school and then high school. There are 5 core program areas we offer: Character and Leadership Development, Academic and Career Development, The Arts, Healthy Lifestyles, and Sports, Fitness and Recreation. In a given month we do about 55 different programs that must fit within these core program areas. Folks who walk into the center who think they are going to see just kids playing basketball or sitting around coloring they will be mistaken because this is a comprehensive youth development program. We are serious about developing our youth so they can be responsible productive citizens. That's really what it is.
Obviously raising funds to keep the Club doors open and the programs funded is the most important objective you have. In May you had a successful golf fundraiser where $20,000 was raised for programs. What other large scale fundraiser will you have coming up?
We have 2 each year, the golf outing of course, and then the Great Futures Gala which will take place on Saturday, November 6th. Our keynote speaker will be Dr. Brian L. Johnson, a Durham native and the 7th president of Tuskegee University who also attended a Boys and Girls Club program as a kid. It will take place at the Durham Convention Center and will feature our Youth of the Year Award and also appreciation and acknowledgment of our donors and supporters. As always, this is the highlight of our year and it promises to be even more elegant and exciting as ever.
Do you have any advice to anyone else taking over a new management role as you did with the Boys & Girls Club of Durham and Orange Counties?
Meet the staff where they are. Don't have any expectations on what the staff is capable of doing until you evaluate them yourself. Do not take what others say about your new staff. Relationship building is key. You want your staff to achieve a goal which is located on the other side of an imaginary wall. Spend a few days observing your staff and determine which staff members would run through the wall, go over the wall, go around the wall, would count the bricks and figure out how to manipulate the wall, all to reach the same goal. This will allow you to objectively put your best employees in the best places and get others the help they need to grow and develop.
Where does your drive for excellence come from?
It comes from experience. I can see what mediocrity can do to an organization. I've always said if I'm ever in an organization where I make the decisions, I am not going to waste time redoing work. So really it is a personal mantra to get it done right the first time. That's where it comes from.
What one message do you want to leave with our readers about the Boys & Girls Club of Durham and Orange Counties?
Many kids have said to me that if it wasn't for this Boys & Girls Club, I don't know what I would do. Our kids are truly tomorrow's future, and we need the community to embrace the concept of youth development. Everyone has an open invitation to come by the club and I encourage you to come by and see the transformation that occurs every day.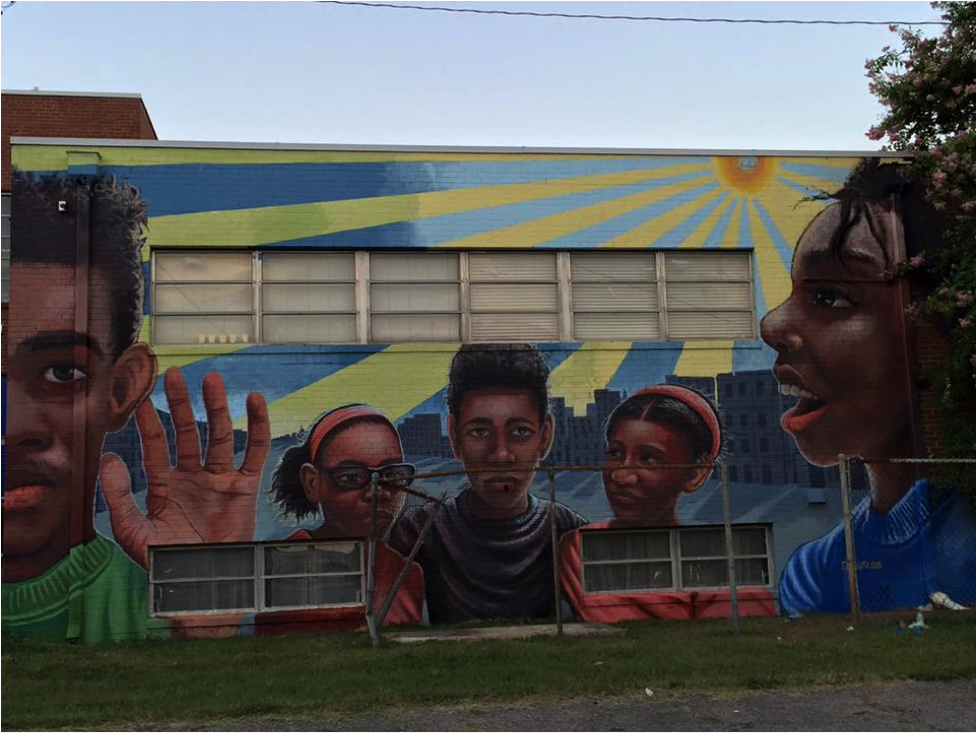 Levisy has spent over 18 years working with Boys & Girls Clubs, giving back to an organization that he feels saved his life and helped to develop him into the man he is now. He says he enjoys being a source of keeping the kids safe and providing families help with providing guidance, life lessons, and even healthy meals and personal care. Levisy says his kids here in the Durham area are very special, and he intends on staying a part of this location for a long time.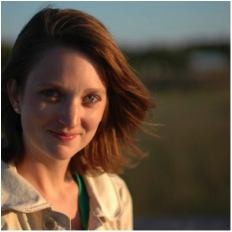 Benay Hicks, Resource Development Director
"The Boys & Girls Club is important to me because I love giving opportunities to the kids they may not be able to have otherwise, and we keep them safe."
Tickets for the Boys & Girls Club of Durham and Orange Counties Great Futures Gala are on sale now at Great Futures Gala Tickets. For more information on the Boys & Girls Club of Durham and Orange Counties, please visit their website at www.durhambgc.org.