JonNisha,
I am recently widowed and seeking financial guidance. For most of my life, my husband has been the primary bread winner and managed most of our finances. My husband's death was untimely and I failed to realize the importance of managing money. I am determined to change my financial habits as I am 53 and plan to work until age 72.
Since my husband's death I have been spending more time with my three beautiful grandchildren (Darren age 18, Bryson age 6, and Melanie age 3). I would like to provide some financial assistance with their college education. What type of education fund should I consider for my grandchildren?
My car is almost 20 years old, so I am looking to buy a new one by the end of the year. I've never bought a car on my own so I don't know where to start. Should I use cash or credit to purchase my new car?
I'm in a great position, as my home has a remaining mortgage of $57,320 ($923/month)and I have no other debt. I work as a paralegal with a local law firm, earning $47,000 gross and my monthly take home pay after contributing 3% to my employer 401(k)is around $2,800.After taking care of my monthly living expenses, I have about $800 left, which I tend to spend on the grand kids and miscellaneous items. My current 401(k) balance is $70,800. I decided to invest the entire $150,000 insurance proceeds from my husband's death in a mutual fund. I have 25,000 in a savings account. Any suggestions or guidance you can provide to help me get things in order would be greatly appreciated?
-M.B. Roberts Raleigh, N.C.
What type of education fund should I consider for my grandchildren?
Since Darren is 18 and probably gearing up for college this year, there is no need to establish a savings plan for him. Typically, contributions toward higher education do not trigger gift tax issues, as long as the funds are paid directly to the college/university on behalf of the student.
As for Bryson and Melanie, a 529 college savings plan is one of the most practical and tax advantage options to help you achieve your savings goal. Not to mention, a 529 plan offers flexible contributions and is typically offered in each state. Therefore, the investment options offered under each plan will vary. 529 plans have gained popularity over the years. They are often compared to an employer sponsored 401(k) plan. Similar to a 401(k) plan, the 529 offers investment options in stocks, bonds, money markets, etc.
Generally, financial planners will gather the following information to assess the appropriate investment options to achieve your goal.
What amount or percentage of college education cost do you want to cover? Based on your current financial situation and other financial goals, it may not be appropriate to cover 100% of each grandchild's education cost. You may want to consider saving 10 to 30% for each child
What is your risk tolerance? Generally, a shorter savings period will not allow you to take greater investment risk
How much time do you have to save? You will have two different time horizons (years to save) for each grandchild. When calculating your estimated savings assume each grandchild will start school at age 18 and remain in college for four years
What inflation rate will you take into consideration? Remember, inflation (change in prices) tends to increase annually. This increase in inflation will lower the amount of education your savings can cover.  The industry average is five to seven percent. That may seem alarming but the cost of higher education tends to outpace most economic goods and services we purchase
What is the current annual cost for college education? College cost will differ for in-state, out-of-state, public or private, two year community college or a four year university/college.For example, the 2010 College Cost Data © suggest that the current cost of attending a four year university in North Carolina is $20,300. If we take this figure into consideration along with inflation, we understand that the cost today will be greater when your first grandchild starts school in 2021. By giving yourself a longer period to invest and taking some risk, it is possible to generate a greater investment return to achieve your savings goal
If you are set on a certain dollar amount to contribute for each grandchild, and have a general understanding of investing consider visiting the College Foundation of North Carolina (CFNC) website www.cfnc.org to download an Enrollment and Participation Agreement form.
You can also access additional resources about 529 savings plans, review program features and complete the enrollment and participation agreement. As you complete the agreement form, it is highly recommend that you place your savings on automatic (payroll deduction) as consistent contributions are a practical method to achieve your goal. If you have questions about the 529 program or about account/contribution forms call 800.600.3453 (toll free).
One final consideration is to have a family meeting. Most families shy away from discussing their finances but it is important to have the home team on board with college planning. Ask other family members if they will consider gifting small contributions monthly or annually toward college education savings. Regardless of the amount contributed, let each family member know their contributions will help reduce the debt each grandchild may incur from student loans. Should your family members agree to assist with savings, have them download and complete the Gift Form located on the CFNC website.
Should I use cash or credit to purchase my new car?
Based on your retirement goal and small debt load, consider utilizing the money in your savings. You do not have to spend the entire amount,but there is no need to borrow money when you have adequate savings in place. It is highly recommended that you have little to no debt as you enter retirement. Retirement income should be used for your standard of living, health care expenses and activities you deem appropriate (such as traveling). Excessive debt can easily eat away at your savings and may require a longer working career.
Don't let a car salesman talk you into a deal! Before heading to the dealerships do your homework. Set your purchase price after reviewing a minimum of two car buying guides. These guides offer a number of resources, consumer reviews, model comparisons and market values for new and pre-owned cars.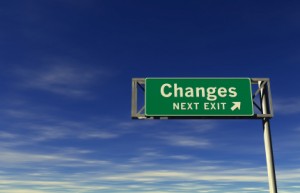 Should I pay more toward my mortgage or add more money to my retirement?
It is always a good idea to take advantage of lowering your taxable income by maxing out your 401(k) contributions. Based on your plans to retire in 19 years, you may want to consider increasing your current contributions. Furthermore, speak with your plan administrator about your investment options. Most plans offer a variety of investment options, so don't miss out on the opportunity to invest your money in differ assets (this is known as diversification).
In addition to your 401(k), your mutual fund can provide additional income during your retirement years. You made a great investment decision, as most mutual funds offer a variety of investment options, professional management and low fees.
One final consideration, if you have not done so already is to consider establishing a Roth Individual Retirement Account (Roth IRA). Based on your age and income you can make after tax contributions up to the annual limit (visit www.irs.gov for details). For the 2011 tax year, you are eligible to contribute a maximum of $5,000 in addition to a catch up contribution of $1,000 (taxpayers age 50 or older). Therefore, you make a total contribution up to $6,000, by April 15, 2012. Other general features of Roth IRA's include:
Contributions and earnings grow tax free.
Contributions are not tax deductible because they are made with after-tax dollars.
No minimum withdrawal limit, regardless of your age. Once you reach age 70½ you are not required to withdrawal a minimum amount unlike your employer sponsored 401(k) plan.
Can use for estate planning, gifting to relatives.
Keep in mind that Roth IRA contributions are flexible. Therefore, consider splitting your positive cash flow between college savings, additional retirement contributions and one extra mortgage payment (13 instead of 12 total payments annually). Based on the information you provided, you can simply save $77 each month and make an extra payment of $923 in December. This will help you save both time and interest. As a reminder, you want to enter retirement with as little debt as possible. You can use an online amortization calculator to determine the impact of an extra payment.  Consider using at a minimum, three online amortization calculators to determine a consistent answer on total time and interest savings.
Additional Consideration for Martha:
*Consider speaking with an estate attorney while you are healthy! Three basic documents you should have in place include: last will & testament, power of attorney (POA), and health care power of attorney. Consider working with an attorney who offers a packaged deal for drafting all three documents.
*Review your current accounts, insurance policies and retirement beneficiaries. When experiencing a life event (such as the death of a loved one) you should review all designated beneficiaries. Consider selecting both a primary and contingent beneficiary.
JonNisha Riggs is the founder and CEO of DesignHer Purse, Inc. a company created to promote financial literacy and practical wealth building strategies. JonNisha currently works and resides in Raleigh, North Carolina. You can contact JonNisha by email ceo@designherpurse.com or visit www.designherpurse.com.