We just finished up another Black History Month. It was a time of looking into and sharing important and varied facts about our history in this country. It's a time of celebration and pride; of family and legacy. But like every other February, especially in this age of social media, the question was once again raised: Why do we need a Black History Month?
Black History Month is necessary. It is necessary because black history is not valued or completely explored in mainstream history texts. American society norms are based on the frame of reference of the majority. The larger question is what can be done to change this? While I am sure I won't be able to answer that question here, what I can do is share information about someone who is doing her part to save our history and share it with the masses.
Meet Olivia Dorsey. Always a history buff, she has created a project that started out with preserving her own family's history. It developed out of spending time looking through old photos belonging to her great-great-grandmother, Carrie Stewart. Dorsey noticed as she looked through her scrapbooks that many of the photos were extremely faded or damaged. While some had names written on the back of them, many did not contain any identifiers at all. Of course, memories fade so Miss Stewart may not have been able to identify who is in the photo as well. This made Dorsey so sad because she felt she wanted to learn about this history and share it. But without knowing who these people were or their story it left her incomplete.
This led to an idea. She decided to begin a project where she would gather photos of people from the town of her ancestors, Franklin, NC, scan them to prevent further fading of the image, and then post them on a website to share this history with the world. As she gathered photos and interviewed people in the town to learn more about her history, she decided that not only should she tell the history of her family but of the whole town as well. From this, Franklin Memories: Preservation for a Lifetime was born.
Finding roots in Franklin, NC from UNC Research on Vimeo.
Franklin, NC is a very small town located in Macon County right in the middle of a forest boasting a population of fewer than 5000 residents. Through interviews, she learned that blacks in Franklin were able to build a rather successful life in Franklin, even back in the 1800's. She learned of a Reverend James Kennedy, a black minister, who ventured to Franklin from South Carolina, and took up the charge to educate as many black people as he could. Although he was met with hesitation by whites and blacks alike, at first, residents were eventually won over as they saw his strict teaching style develop some of the most outstanding citizens in the town.
She also learned that in 1963, three black students, Walter Scruggs, James Stewart, and Odet Thompson, asked the superintendent of the white high school if they could attend the school. From what Dorsey could find out, they were allowed to integrate. Although things were not always amicable between blacks and whites and the Ku Klux Klan was active in Franklin, there was no indication of the usual difficulties centered on integration in the 1960's as have taken place there.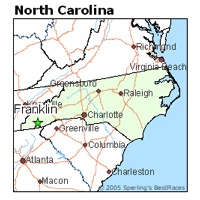 With the increased importance of the digitization of photos and other historical documents, Dorsey wants to stress how valuable doing this work is to our history. "Knowing what your family did in the past impacts us now," she says. "Because Rev. Kennedy made sure blacks were educated way back then, I am a descendant of a line of educated family members. It's indoctrinated in our blood line." Dorsey goes on to say that putting names with faces allows us to have an emotional connection with them. "We can remember the struggles they went through and appreciate the life we have now," she continues.
The excitement and joy that she derives from doing this project is enormous. She does not quite understand why some do not find it important to know and remember at least your own family history and the history of where your ancestors are from, especially as African Americans since the purveyors of slavery did all they could to detach us from our history.
"It really makes me sad when people seem disinterested. With our tragic history and the way the majority is still oppressing us, we need to talk about it and know about it," Dorsey laments. "Not only should we as African Americans study and learn about our history, but members of other races and cultures should as well. Maybe if they understand our history they could understand why we feel the way we do today about events taking place now, such as police brutality and affirmative action.
Dorsey encourages every African American to get excited about learning and sharing our history. Although our American story is full of tragedy and obstacles, we have to look back at it with the pride in knowing we are overcoming.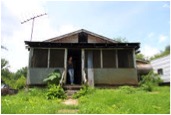 Speaking with Miss Dorsey, you can hear the passion she has for preserving African American history and why it is important. She is tirelessly going to do her part to dispel the belief of the majority that our history is not important, that it does not matter and therefore, should not be discussed, examined or even mentioned. I asked her what one thing would she like our readers to know about the nature of this project and its goal. Her response? "I want all African Americans to know you are important because you matter, your ancestors matter, all of that matters. Our history matters. Let's tell it," she said.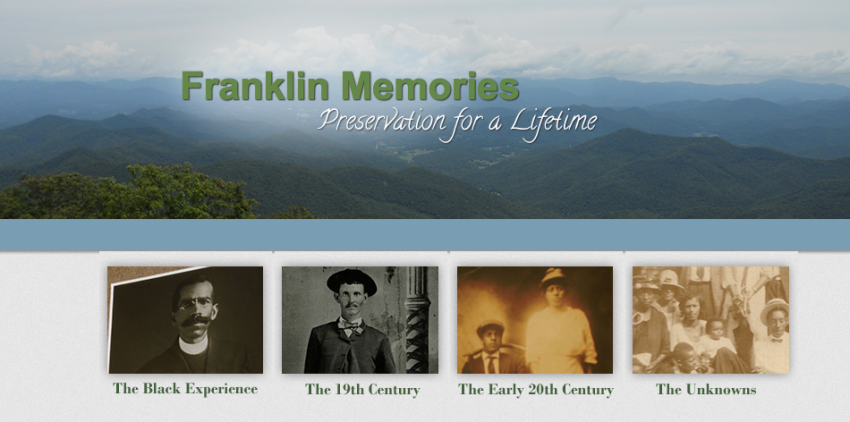 To view the Franklin Memories: Preservation for a Lifetime, please go to her website, www.franklinmemories.com.