by Kimberly Knox
Most adults have experienced financial struggles in their lives. Those times of scrapping by are not fun, but often during this time we finally learn about money. Instead of placing the cart before the horse, wouldn't it be nice if our children learn good money management habits before they reached adulthood, avoiding the struggle of scrapping by?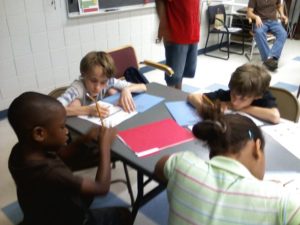 Experts believe that early interaction and participation in developmental activities can strengthen a child's skill level and achievement potential.  Not only can they learn, but it's important that they do so, and that they start early.
During our formative years, our chances for developing good behavioral habits are greater at this stage of life than at any other stage in our lifetime.  From birth to age 10, our learning patterns develop.  As we engage in different activities during these years, our physical, mental, social and emotional development occurs, which will impact how well we approach and solve problems.
Children, much like computers, retain the information they are given.  They especially learn from hands on experience.  Teaching children about money, early, will allow them build a foundation based upon positive rewards. These rewards can include matched savings when he or she reaches a savings goal.  linked to incentives that applaud their efforts and celebrate the practice of saving and good money management.
In the Triangle area, programs such as Big Brothers Big Sisters, the Boys and Girls Club and Standing in the Gape provide youth financial education to their young participants.  Programs have surfaced in Durham at summer camps and in middle schools.  The Durham Parks and Recreation Department has made it a part of their program for past three years, introducing savings lessons to campers ages 6-13.  Teachers at Rogers Herr Middle School launched a savings challenge, rewarding their students with savings bonds and field trips to universities.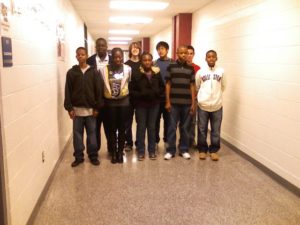 "As many of us struggle to rebound from the recent economic failures, it has become more apparent that we need to help our young people learn practical financial skills," says Vince Shorb, founder of the National Financial Educators Council.  "The sooner children understand and practice money management habits, the better their chances to achieve long-term financial security and lifestyle freedom."
April is National Financial Literacy for Youth Month.  Take time this month to expose your child to activities and educational lessons so they can begin to learn good money management practices.  Plan a visit to your bank or credit union or download activities that teach youth about saving.  When you take time to help your child learn good money management, you will help them start to build a solid financial foundation for their future.
Facts and Resources about Youth Financial Education
This April is National Financial Literacy for Youth Month.  This is the perfect time to introduce your child to the lessons and practices that will benefit them for the rest of their lives.  You can help raise your child's awareness about the importance of financial education by visiting the North Carolina Jump$tart Coalition's website at: http://www.jumpstart.org/states-north-carolina.html.
According to a Youth and Money survey conducted in 1999, 94 percent of young people say their parents are their primary source of financial education, yet 30 percent of those same students report that their parents "rarely or never" discuss saving and investing with them, and 47 percent say their parents "rarely or never" discuss household budgeting with them. To read more, visit: http://www.tiaa-crefinstitute.org/pdf/research/speeches_papers/ym_fullrpt.pdf.
Fewer than half the teens in a 2006 Charles Schwab Foundation survey understood how to budget their money, and the average college freshman has $1,500 in credit card debt.  Americans under the age of 25 is the segment of the population filing for bankruptcy faster than any other. Read the full survey at: http://www.aboutschwab.com/teensurvey2007.pdf.
Surveys conducted by the National Financial Educators Council, adults responded with the statement – 'I wish I was taught about money when I was younger'. To learn more about the National Financial Educators Council, go to: http://www.financialeducatorscouncil.org.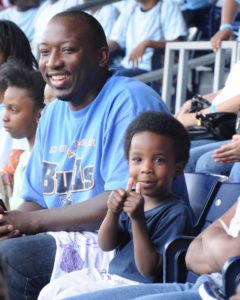 For Activities visit:
United States Mint's History In your Pocket: http://www.usmint.gov/kids
PBS Kids- Mad Money:  http://pbskids.org/itsmylife/games/mad_money_flash.html
Kids.gov: http://www.kids.gov/k_5/k_5_money.shtml